2023 Putt-A-Round
February 8-10, 2023
Time to have some fun for kids sake!!
The Annual Putt A Round is gearing up for another great run at the River Center in February 2023.  We hope you can join us!!!
Putt A Round is a mini golf "tournament" where all that matters is you have fun, unless you're in a team challenge!!!   The tournament offers a number of "tee times" over the lunch hour, happy hour, and evening over a three day period.  Foursomes are comprised of co-workers, family and friends who come together to support youth mentoring and an excuse to get out of the office or house during the winter to do something fun!!
Each shift includes food prepared by area restaurants, a cash bar, great music, and numerous contests and drawings for cash and donated gift items. Bring your own putter if you want or use one provided, and pick your colored ball!  Then you're ready to roll!!!
Over 1,500 people attend Putt-A-Round annually and is considered by many a "must do" winter activity!
Presented by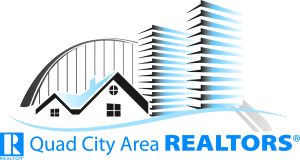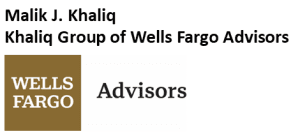 Is this a tournament?  Yes and no.  Each foursome has the option of keeping a scorecard that can be turned in at the completion of play.  We list all the companies/organizations and teams participating each shift and list each team's final score.  We have contests for hole-in-ones, highest and lowest scores and also a number of different challenges (between teams, departments, businesses, industry, etc).  Challenges for 2022 include:  Fire/Police, Financial, School, Service Club, Breweries, Golf Courses and Manufacturing.  If you have an idea for a challenge, we're happy to work with you to make that happen!!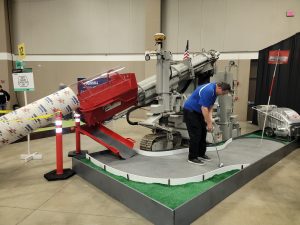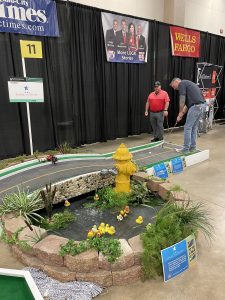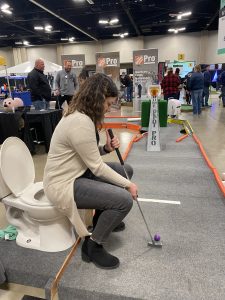 How the Putt-A-Round works?  Organize a group of friends, family, or co-workers to join you.  Contact your employer to see if they would sponsor your participation or help underwrite employee teams.  Determine which shift works best for your team.  Register online using the link that is provided.  Payment is required through the online system.  Use our paper registration if you would like to send in a check or be invoiced.  Once you're registered, notify your team of their shift date/time.  You will be asked to provide your player information prior to the event so we can prepare for your participation.    
How much does it cost?  Entry fee is $30 per player.  Fee gets participant access to the course, ball, putter, and food at the 19th hole.  There are also special "value packs" that can be purchased for $20 that include 50/50 tickets, raffle tickets for over 15 great packages, and on-course contests.
When is the final day to register? February 3rd, 2023. While we do accept walk-ins, we cannot guarantee that there will be a spot.
What are the available shift times? Shift times for the 2022 Putt-A-Round will be: 
          Wednesday- February 8th              3:00-5:00PM,   6:00-8:00PM
          Thursday- February 9th                  3:00-5:00PM,   6:00-8:00PM
          Friday- February 10th                     11:30AM-1:30PM,  3:00-5:00PM.  6:00-8:00PM
Do you, your friends or company have a competitive streak?  Challenges are a great way to rally friends and associates around Putt A Round.  We have a number of "industry/profession" type challenges that allow you to compete against similar companies/organizations.  We can also create a challenge customized for you.  You can can issue a challenge of another department, a vendor or a competing business.  We can event create and promote a traveling trophy.
Existing Challenges:
First Responder (Police/Fire)
Financial (Banks, Insurance, Credit Unions, Investment Firms)
Realtors
Educator (schools, districts)
Bars & Brews (represent your favorite pub!)
Golf Courses (represent your club)
Optimist Club
Rotary Club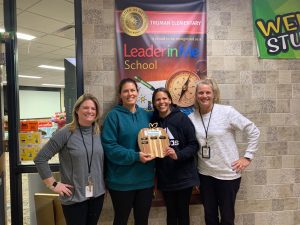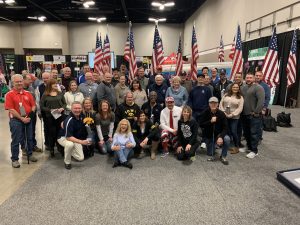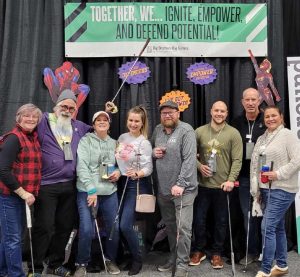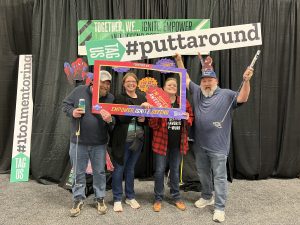 2022 Challenge Winners:
Financial:  RIA Federal Credit Union
Educators: IL- Thomas Jefferson (Milan), IA- Truman Elementary (Davenport)
Realtors: eXp Realty
Optimists: Moline Breakfast Club
Rotary: Moline Rotary
First Responders:  Davenport Fire Department
Golf Courses: Glynn's Creek
Breweries: 5ive Cities
2022-2023 Putt-A-Round Committee
Sabrina Smith- Local 4 WHBF
Butch Haverland- PGA
Jake Hendon- Great Southern Bank
Kathy Littlejohn- QC Area Realtors
Addy Kieger- Grandview Farms
Darrin Pearsall- Russell Construction


Ashley Hendon- Wells Fargo Bank
Jim Kiesey- Estes Construction
Alex Skeen- Keller Williams Realty
Lisa Gerhardt- Vibrant Credit Union
Miranda Diesing- St. Ambrose
Bobbie Slavens- Northwest Bank & Trust
Ethan Gordon- John Deere Davenport Works
Big Brothers Big Sisters Staff:
Kayla Kiesey- Director of Events
Kylie Wise- Events and Marketing Coordinator
2023 Putt A Round Sponsors