Virtual Trivia Putt Putt
Play virtual trivia to support kids in our community!
About the event
The Big Brothers Big Sisters Annual Putt-A-Round is transforming into a Virtual event this year!  Instead of partnering with area businesses to construct a course and host 1,500+ supporters for a round of miniature golf, we are entering the virtual world to create the Quad Cities largest Virtual Trivia event!  This won't be just any virtual trivia event!  We will have a professional emcee running the show with a unique team scoring and participation platform that can host as many as 1,000 participants for each session! Sessions will cover a broad variety of topics, include fun games and interactive opportunities and great prizes!  You will also feel good that your participation is helping keep kids connected in our area during this difficult time!!
Play from the safety of your home or office
Great team building and engagement activity for employees
Connect with friends and family near and far
Fast-paced play,  broad topics and entertaining emcee 
Presented by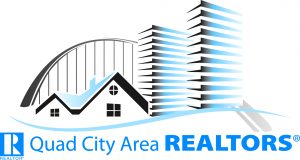 Is this a tournament?  Yes and no!  There is a live scoring system that records both the individual and team score.  Awards will be given in a variety of categories each shift and overall for the event.  We plan to continue the Putt A Round traveling trophies for a number of industries (such as the financial and educator challenges) and service clubs (such as the Rotary and Optimist challenges).  A "challenge" trophy can be created for your group by department or industry, simply contact Kayla Kiesey at kkiesey@bbbs-mv.org for information.   
How does Virtual Trivia work?  There are five sessions available throughout the four days.  Each session consists of anywhere from 100 to 400 participants who will play 8 rounds lasting approximately 90- minutes.   Many of the sponsors from Putt A Round have joined us to form various activities and games for participants throughout each session.   Individuals can create or join a team through our online registration platform.  Companies/organizations can also purchase a block of entries for the event.  Once registered, each participant will receive an email confirmation of their payment and session choice along with a link to their session.  Click the link using your mobile device, select your team from the pull down menu and you're ready to go!!  You can also use the Zoom platform to compliment your experience!  Participants can play remotely from their office or home, or in small groups.  Each participant answers each question and each score is add to determine a team average for each question, round and session.
How much does it cost?  Entry fee is $30 per player.  Fee gets participant access to the online game and eligibility to win prizes throughout the session. 
What are the available shift times? 
           Wednesday, January 27th         3:30-5:00 p.m.                         
          Thursday, January 28th            11:30 a.m.-1:00 p.m. 
          Friday, January 29th                   3:30-5:00 p.m.                       7:00-8:30 p.m.
          Saturday, January 30th              7:00-8:30 p.m.
---
---
Ryan Budds is a comedian, trivia host, TV producer, and actor who has hosted over 4,000 trivia nights and comedy shows in LA and Chicago since 2006. Before starting his hosting biz, Budds worked as a segment producer for Super Jacket Productions and Rob Dyrdek's Ridiculousness on MTV and also appeared in the first Sharknado movie. He's also appeared in other crazy movies like Airplane VS. Volcano, Jurassic Planet, and Snake Outta Compton, just to name a few more of the most ridiculous titles. On TV, he's been on Beverly Hills Pawn, How I Met Your Mother, and FOX's Laughs.
If you've been to other trivia nights, you'll always remember the questions but it's rare where you recall the host. Budds is great at getting to know you on the fly, and your friends and family will dig his group games, jokes, and challenges.  Budds prides himself in providing the all time best kind of trivia pulled from pop culture's finest franchises. If you like movies, music, TV, comic books, video games, and anything FUN, he's got you covered. Think of his trivia nights like the pink pie in a game of Trivial Pursuit. And don't worry book-smarties, there's always a good mix of Qs and As for you, too.
How do you organize your team(s)?
Company/organization teams
Company teams are a great way of building teamwork and socially connecting during this time of distancing and work from home policies.

Does  your company:
Look for fun ways to connect with employees during this pandemic?
Look for creative ways to inject fun/motivation to your team with the limits of social distancing? 
Have employees working from home? 
Have branches spread out across a local, state or regional area? 
Have departments that work as a team via small groups or zoom meetings? 
These are all potential participants in the BBBS Virtual Trivia Putt-Putt!!!
You can organization your teams in a variety of ways:
Your company can underwrite/sponsor a specific number of the participants

Your company can share information and encourage employees to register on their own.

OR a combination of both!!!

We have the ability of creating seperate teams for different sessions or one team for one session.  

We have the ability to track individual as well as team performance for internal challenges and awards
Contact Kayla Kiesey at kkiesey@bbbs-mv.org or (563) 323-8006 ext. 208 for talk through options/ideas!!!
Family/friend teams
Virtual Trivia is a great way to bring together family/friends in a safe and fun way!!  
Do you:
Have family or friends locally or regionally that you have struggled connecting with during the pandemic?
Have a card club, bowling team, prayer group, dinner club or other close group that hasnt gotten together because of the pandemic?
Have a group of family or friends who get together regularly for outings such as trivia nights, charity events, or socializing? 
These are all groups that would have a great time participating in BBBS Virtual Trivia Putt-Putt!!!
Sign up options:
organize and pay for your team
register yourself, determine a team name and invite your friends/family to register and join your team.
To register visit www.triviaputtputt.org.  
Select the fact sheet(s) that fit your needs to get ideas/suggestions on how you can help BBBS Virtual Trivia Putt Putt be a success!
Workplace Player/Team Recruitment Fact Sheet
Workplace Invitation
Workplace employee pay and play Fact Sheet
Friend/Family participation options
2020-2021 BBBS Virtual Trivia Putt-Putt Committee
Sabrina Smith- Local 4 WHBF
Butch Haverland- PGA
Jake Hendon- Great Southern Bank
Kathy Littlejohn- QC Area Realtor Association
Addy Kieger- Grandview Farms
Darrin Pearsall- Russell Construction
Bobbie Slavens- Northwest Bank & Trust
Ashley Hendon- Wells Fargo Bank
Erika Jess- John Deere / QC WomenREACH
Kate Hardt- Re/Max River Cities
Jim Kiesey- Estes Construction
Alex Skeen- Arconic
Big Brothers Big Sisters Staff:
Kayla Kiesey- Director of Events
Beth Clark-Business Development Director
Ally Sweeney- Development Coordinator