Engagement opportunities BIG and SMALL
Big Brothers Big Sisters collaborates with hundreds of companies and organizations throughout our service area to develop fun and effective employee engagement opportunities.  There are countless studies that validate that employee service and volunteer initiatives generate great outcomes and benefits to the company/organization in employee satisfaction, productivity, and teamwork.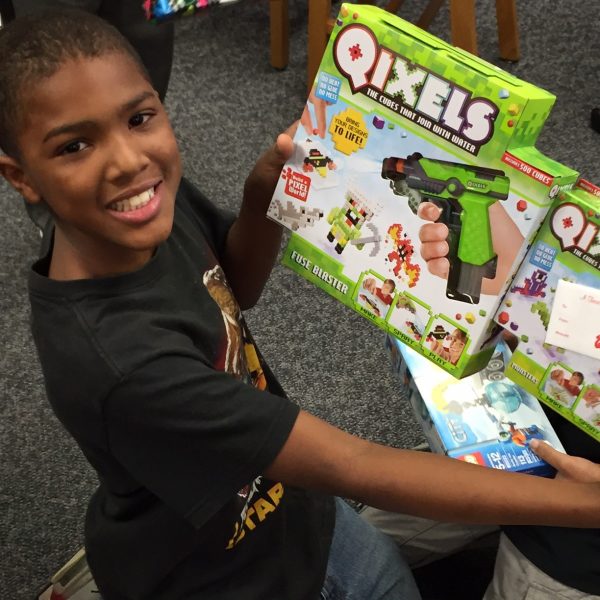 We would love the opportunity to work with your company or organization to create an engagement opportunity that meets your goals and objectives. 
A few examples of employee engagement projects we have facilitated include:
A company toy, book and craft drive to support the Match Activity Boxes used by our school-based matches in over 32 partner schools.
Landscaping, cleanup and paint day projects at one of our three mentoring centers.
Bigs for a Day- an opportunity for a group of employees to spend time with waiting list littles in our program. This experience may be at an area partner school or at one of our events like Putt A Round, Holiday Party, River Bandits game or Annual Picnic.
Event volunteers- lead a group or encourage individual employees to help at one of our many community events such as: Plant Sale, Putt A Round, Over the Edge, Golf Tournament, Holiday Party, Annual Picnic.
Host a group of matches are your business through our Career Navigator Program. Open the world of possibilities and opportunities by having employees host matches and tell them about their careers and how they achieved their goals.
Holiday adopt a Little initiative- sponsor a little, group of littles or a family during the holidays.
Encourage employees to serve on a committee within the organization. Help them network, grow leadership skills and make an impact!
Host our organization at a team meeting, management meeting, or organize a lunch and learn to educate them about our organization and opportunities.
Organize an activity within your office such as a casual for a cause day, sponsor a match day, potluck or numerous other fun and social activity for a cause.
We would love to partner with you to engage your company/organization and employees in meaningful and high impact projects.  If you would like to learn more, please contact Jaime Keller at jkeller@bbbs-mv.org or 563.323.8006 ex. 204.