Program Platforms
Your life experience qualifies you to be a Big Brother, Big Sister or Big Couple in our organization.  BBBS programs are designed to engage adult volunteers in one-to-one mentoring relationships that are flexible to meet your lifestyle and yet structured to make a significant impact on the child.  The key is finding the right fit for you!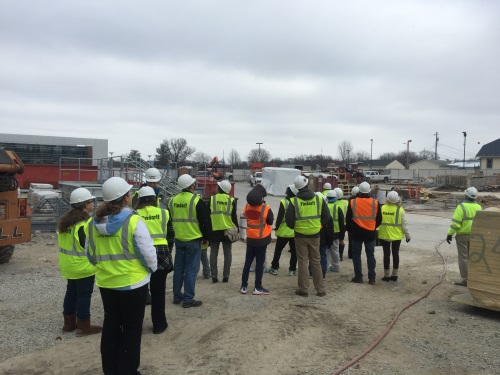 Community-based Mentoring
Basic Participation Information:
Age requirement of Volunteer: at least 18
Age requirement of Child: at least 6
Time commitment:  two to four in-person experiences a month
Match length expectation:  1 year minimum
Valid drivers license and proof of insurance
The community-based mentoring platform is all about exploring and sharing experiences together.  Littles in this program range from 6 to 16 years of age and can participate through graduation from high school.  The enrollment, match and support of a Community-based match is intended to allow the Big and Little to experience time together outside of school (although we have some matches that also meet within the school setting).
The volunteer is screened and oriented on the Community-based mentoring model, as is the child and parent.  Once a compatible match is made, the Big coordinates in-person contact through the primary parent or guardian.  We encourage matches to try to spend at least two in-person meetings a month together, although the program offers great flexibility to adjust the frequency of contact over time due to schedules, demands and/or activities. 
Being matched in the Community-based program allows the volunteer to transport the little to and from their home, with activities possible in the evenings and weekends.  BBBS has a broad network of partnerships to provide matches the opportunity to experience the community together such as the YMCA, Figge Art Museum, Putnam Museum and QC Botanical Center.  BBBS also organizes monthly no-cost activities and experiences that groups of matches attend and enjoy including kayaking, horseback riding, cooking class, yoga in the park, self-defense, STEM activities and many many more.  We also receive donations of tickets to sporting events, concerts, plays and others.  One area we are particularly proud of is our community service projects.  BBBS works with a local non-profits to organize opportunities for Bigs and Littles to give back.  We have volunteered at Toys for Tots, Riverbend Food Bank, Living Lands and Waters and many more over the years!  Once matched, you and your Little will also provide BBBS with ideas and suggestions of activities and experiences you would like to do together, and our team of staff work to make those experiences happen!    
The Community-based match is supported by a professional match support specialist who is with you from the time you are matched to the time you exit the program.  This staff maintains consistent monthly contact with you, the parent and child throughout the match and assists with any guidance or resource the match needs to succeed.  
Note: BBBS does make "couples matches" within this program, meaning an individual and their spouse/partner can be enrolled and matched together with a Little.
BBBSMV Community-based program sponsor: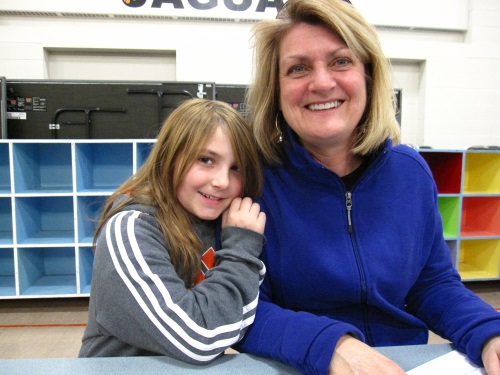 School-based Mentoring
Basic Participation Information:
Age requirement of Volunteer: at least 18
Age requirement of Child: at least 6
Time commitment:  two to four in-person experiences a month
Valid drivers license and proof of insurance
Match length expectation:  1 year minimum
The School-based platform is a match rooted within the school setting. A volunteer is matched with a Little identified by school professionals as someone who would benefit academically and socially from a consistent adult mentor.  The child and parent are enrolled through the BBBS model and prepared to actively support and participate in a mentoring relationship with an adult volunteer. 
The interaction between the Big and Little is often during the lunch/recess window within the school day.  The Big contacts the school the morning of their planned visit and the school confirms the child's attendance and prepares for your visit.  Schools have designated areas within their building to allow the match to meet, enjoy lunch together and spend quality time developing their relationship.  Activities during a typical visit include playing a board game, flash cards, working on homework, doing a craft or art project, reading a book or going out to recess. 
Bigs are asked to be "consistent" in their relationship, expecting in-person contacts at least twice a month.   The School-based program allows the Big to pick the school and preferred window within the day that works best for them.  Bigs also determine the schedule and frequency of their visits.  It can be consistent weekly, or flexible depending on your work and travel schedule.  BBBSMV has partnerships with nearly every school in our community, so finding a convenient school close to work or home is easy.  Many volunteers engage co-workers or friends to join them in the program and go to the school together!  We can accommodate groups of volunteers within the same school and preferred time window.    
The School-based program is very popular with our business and organizational partners.  Most welcome their employees participation in this program and often host recruitment and informational events during team meetings and other gatherings.   
Unique to this platform is the ability for the match to participate in select BBBS sponsored events outside of school like our Putt A Round, Holiday Party, Fall Festival and other activities.  This is called School-based Plus.  All matches are able to participate in these opportunities because of our unique enrollment process.  Participating in these opportunities are not required of a Big, but optional.  If the Big has an interest in expanding the relationship to meet consistently outside of school, the transition to our Community-based program is seamless and convenient!