$204,000 Raised for One-to-One Mentoring!!!
It was a record breaking year for the BBBS Plant Sale!  Over $204,000 in flowers were purchased through our pre-order and retail operations!  This success would not have been possible without a loyalty of our customers and the outstanding and unwavering support of our sponsors, staff, board and over 300+ volunteers.  We hope that everyone enjoyed their experience with this event, whether a customer, volunteer or sponsor.  Over these many years, this event has proven to be not only a financial success in raising important dollars for our mission, but also a gathering of individuals and organizations in our community who truly want the very best for children.  We are honored to receive your generous support and will continue to work tirelessly to ensure more children achieve their full potential!!   Thank you!!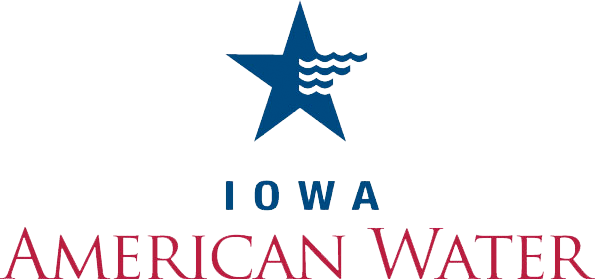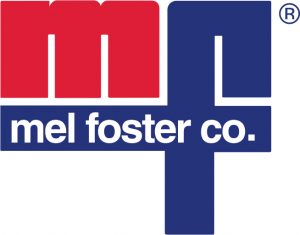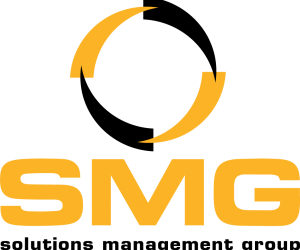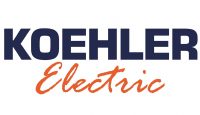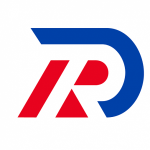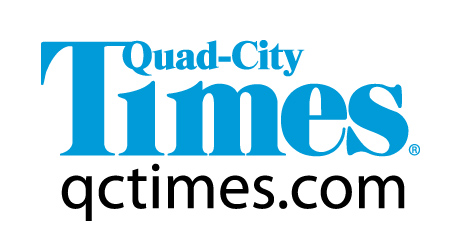 How does Pre-ordering work?
Pre-ordering is a process of selecting and purchasing your flowers online or through mail order.  Individuals, groups, businesses and organizations can pre-select and pay for their flowers through our online shopping cart or our hard copy order form.  Once an order has been submitted and payment is received, it will be prepared and available for pick-up or delivery.  Currently, pick-up and delivery is planned for May 4-5th.  We have a number of individuals who order for their home, or get a group of neighbors, family or co-workers for a group order.  Many business/organizations order for their branches, planters, or beds.  Golf courses, senior centers, bank branches, churches and senior centers are all examples of organizations that participate in our Plant Sale.  We are competitively priced offering a wide selection coupled with the convenience of pick up or delivery!  The FREE DELIVERY OPTION is available for ANY INDIVIDUAL, CORPORATE OR GROUP PRE-ORDER of $75 OR MORE.
Types of Pre-Orders
Individual, business and group orders can be made through our online system.
Individual Ordering:  Two ways to participate- using our online order system or downloading and completing our individual order form
Group Orders:  you can organize a group of individual orders at your office or with your family or neighbors.  We have delivered to businesses, schools, and neighhoods!!  Each participant completes an individual order form either online or mail-in. Please make sure the individuals with your group indicate the group name with their order.  Please indicate delivery or pick-up.
Corporate Orders:  Companies and organizations can place on-line orders through our shopping cart.  If you have interest in expanded variety items, you can elect to download our corporate order form above and complete a mail-in order. 
Pick-up or Delivery?
All pre-orders will be prepared at our Davenport and Macomb location on May 4th.   You have the option of selecting which method you would like to receive your flowers.  You have two options- pick up at our site through a drive thru process, or direct delivery to your home/business (for order over $75).  
Pick-up dates for both locations are: 5/4-5/5
Delivery date for both locations are: 5/4-5/5
Is pre-ordering right for you?
Pre-ordering is incredibly convenient for most people and organizations.  Our online shopping cart and hard copy order form include a guide and images of flower available and the conditions each variety grow best in such as sun, sad or partial shade.  Our pre-order process allows the flexibility to order a full or half flats of a particular variety and color as well as the option of selecting on-site pick up or delivery.   
When you pre-order, your order is prepared at our retail site, prior to our opening to the general public.  This insures that you get the quantity, variety and color you want.  Once your order is prepared, it is available for pick up May 4 or 5, or we be scheduled for delivery to your preferred destination if it's over $75.  Here are a few conditions of our Pre-Order process:  
The pre-order process:
1) For most annuals, you can only pre-order full or half flats of the same flower color and variety. For example: if you want white impatiens, you can order a half or full flat of this color and variety through the pre-order process.
2) You can't order LESS than a half flat of a variety/color.
3) You CAN order individual hanging baskets and Geraniums. Waves are available by the six pack and full flat.  Note: Color choices for hanging baskets may be specified and we will make every attempt to fulfill your request.  However, color is not guaranteed because we are reliant on our grower to provide available colors and quantities. 
4) Only paid pre-orders will be filled.  We accept cash, check, credit and debit.
5) You can "combine" other orders (family, friends, co-workers) to create a group order for pick-up or delivery.
To group order:  each individual participating in a group order needs to complete an individual order form by using the PDF form on this page OR through the online ordering process.  Please determine your "group name" and communicate that name to each person participating so we can coordinate the order.  Space is provided on the PDF form and online checkout to indicate the "group" you are affiliated with.  Payment must be included with all individual orders to be included in the group order.  
6) Pre-ordering either through mail or online enters you into the Heritage Landscape Helping Hands Give Away!  One lucky winner will receive a $500 gift certificate for design or labor services or products from Heritage!
7) Pre-ordering secures the quantity and selection you need before the general public! 
Call or email (563) 323-8006  kkiesey@bbbs-mv.org to request printed order forms or use the link above. 
Creative options to meet the delivery minimum
Our delivery service is incredibly popular!  We have hundreds of community volunteers who help prepare our pre-orders, assist customers on site, and deliver orders to homes, schools and businesses throughout our region.
To quality for delivery, your total order must exceed $75.  Your deivery location must also be within 30 miles of our retail site. 
We have come creative ways to assist you in getting to the $75 threshold:
Round up:  If yon don't have a need for $75 worth of flowers, but really want your ordered delivered, the mail-in and online cart allows you to add an amount to round up to $75.  This would be considered a charitable donation to the organization.  
Add a tribute basket to your order: again, if you dont have a need for $75 worth of flowers, you can add a tribute basket to your order.  Tribute baskets are hanging baskets that are purchased by customers and delivered to area senior centers and first responder facilities throughout our region.  Simply select the tribute basket option in the shopping cart!  
Group your orders: We encourage grouping orders together and have all the orders delivered to one location.  Each order is processed individually and delivered as a group to a designated location.  Get a group of teachers or co-workers to order, and designate your school or office as the delivery location.  Encourage your neighbors to order individually and have all the ordered delivered to one driveway or house on the street.   We make is extremely convenient to group orders- simply chose a "group name" and have each individual enter that group name in the section of the mail-in or online checkout form.  You can also collect each completed individual order with payment and mail them to BBBS together.  
Group orders are also a great way to assist your neighbor or family member that many not be able to physically visit our site or load/unload their purchases!
When will pick up and delivery happen?
Pickup and delivery orders will be available May 4th and 5th.  We are not able to accommodate a specific day or time for delivery.  However, we do provide a comments section on both forms that customers can use for specific drop of directions (like on the porch, along the garage, in the back yard).  Our deliveries always include a copy of your order and a contact number if you are not satisficed with your purchase.  All customers participating in our pre-order process will recieve a reminder communication regarding pick up and delivery details.  We will also place a courtesy call to pick up customers.  
Retail Options
We will begin retail operations on Friday, May 6th.  We expect to complete the sale by Sunday, May 8th at 6PM.  However, we may have limited options available on Monday, May 9th beginning at 8AM until the site to torn down.  through Monday, May 9th.  We encourage all customers to considering visiting our site early, to take advantage of the quantity and selection we offer.    
Pre-Order Purchase Options
Mail-In:  Complete the order form, include payment (check or credit card) and mail by April 18th to:
Big Brothers Big Sisters
3247 E. 35th St. Ct.
Davenport, Iowa 52807
Online Orders:  Click here to begin your online order.
2022 Pick-Up Locations
Davenport: May 4-5th, NW Bank Tower, Welcome Way & Kimberly, 100 E. Kimberly Road (8AM-7PM)
Macomb: May 4-5th, Fortress Bank, 500 E. Jackson Street (8AM-7PM)