Every kid is one caring adult away from being a success story
"Show me a successful individual and I'll show you someone who had real positive influences in his or her life. I don't care what you do for a living—if you do it well I'm sure there was someone cheering you on or showing the way. A mentor." – Denzel Washington
When does a boy become a man? 
Is it simply his age that determines when it happens?  How do you know you've made the transition?  How do you know when you're a successful man?  Is it the amount of money you have, your job, social status or something totally different?
It's not automatic that a boy transitions to a successful man.  For many boys in our community, without a strong support system and guide to learn from, they will have significant challenges to achieve success as an adult.
We know through our life experience what it takes, and the importance of having someone in your corner with encouragement, answering your questions, and opening the doors of opportunity.  Being a successful man never stops.  To achieve and maintain success, they must adhere to a vision and belief of who they want to be, and take that journey willingly and with determination.  The definition of success changes as our priorities change and we gain experience.  But one thing is for sure, no successful man becomes one on their own.
Success comes from "preparation", an extensive support network and life-long learning.  A man just doesn't wake up one day and become successful.  It takes time, effort, mistakes, SUPPORT, and commitment.
As a single mother, I worry often about my son's future.  I'm committed to his success, but sense he is missing someone- a male support system to help him navigate and influence his choices.
What is the Boys to Men Series?  
The Boys to Men Series is an element of the Real Men Mentor initiative.  Real Men Mentor seeks to engage more men in one-to-one mentoring relationships with vulnerable boys and young men who need and want consistent and positive male role models in their lives.  Big Brothers Big Sisters and Mu Chi Lambda have teamed up to provide a path for these mentoring relationships to be created and grow- the Boys to Men Series.  Our two organizations put our strengths and network together to develop a youth/adult engagement series to inspire change and help young African American males find the confidence, network and resources they need to achieve their potential.
The Boys to Men series has three important elements- 1) creating a consistent and positive adult influence in a young person's life, 2) engaging a broader network of successful African American males to share their stories and offer support, and 3) unique opportunities for self-reflection and goal setting that can be used as a guide for the match over a 9 month period.
The series consists of 6 structured sessions  that include: 1) a kickoff/introduction breakfast, 2) four manhood pillar sessions and 3) a graduation and service project event.
Boys To Men Series Dates
September 11th    Kickoff Breakfast/Match Introductions
September 25th  Session 1
October 9th  Session 2
October 23rd  Session 3
November 6th  Session 4
November 20th  Wrap up event (graduation/service project)
Each session will be held at a different location in the immediate Quad Cities area.  A list of session sites will be provided as part of our orientation kit.  All sessions begin at 10AM and conclude by 1PM.  
Pillars of the Boys to Men series
Each session will focus on one of the themes listed below.  The sessions will be fast-paced and engage community leaders and field experts who will share their stories and facilitate small group and reflection activities.  The Four Pillars are:
Relationships Matter

Dream Big

Decisions that matter- the power of choices

A World of Opportunity- building locks to life and career success
Each session will be structured to include: 1)  a keynote speaker, 2) breakout sessions lead by community leaders, 3) small group discussion and goal-setting sessions, 4) welcome and tour of the host facility, and 5) food and refreshments.  The capstone of the series will be a graduation event including a service project determined and coordinated by the young men.
Mentors serve as a support system for the mentees and help them apply the session themes to their life.  The experience will result in a number of opportunities to help the mentee build assets, a strong network and the motivation to achieve success.
The journey doesn't end at the conclusion of the series.  BBBS, Alpha Phi Alpha and the Boys to Men committee will work to provide on-going opportunities and gathering events throughout the year in career-exploration, wellness, and social/emotional growth.
How Do I Become Involved?
To be successful, the Boys to Men Series needs adult males to commit to participating as a mentor to one of the youth participants.  The first step is to complete the above inquiry form.  A member of our team will reach out to you to answer any questions you might have and explain how the process works.
Volunteering for this initiative requires a commitment to: 1) complete the enrollment and orientation process, 2) attend each of the six series events with your assigned mentor, and 3) maintain consistent contact with your mentee for 9 months following completion of the series.
Enrollment/orientation process- Big Brothers Big Sisters facilitates the enrollment and orientation process.  Through this process, you will gain a deeper understanding of your role as a mentor in the program.  The process covers boundaries, expectations, communications, and tools to be effective with your mentee.  You will gain an understanding of how and why you are matched with a particular child and how to maintain effective communication with them and their parent/guardian.
Attend the Boys to Men Series- Mu Chi Lambda Chapter members and their community network will facilitate the series and is a great opportunity to learn more about mentee through the interactive experience.  Each "match" will also be is assigned a Mentor Coach by BBBS, who helps navigate the logistics and development of the match  and provides support and resources to grow the relationship.
Continuation of the match following the series- your experience in the Series will provide great insight into your mentees hopes and dreams.  Through the small group and independent activities, you (and our committee) will gain insight into areas of interest and possibly resource challenges that might be hindering their success.  Together we will best position the mentee for academic, social and economic success.  In addition, the partnership will coordinate activities and experiences for the group of and individual matches throughout their time together.
Collaborative Partners
The Boys to Men Series is made possible through a collaborative grant from: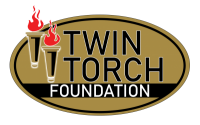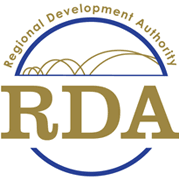 FAQ
Q: Can a current match attend this series?
A.  Yes, be on the lookout for information from your match coach if your match is a candidate for this series. 
Q.  Am I paired with the same young person throughout the experience.
A: Yes, the volunteer is "matched" with the young person for the complete series and 9 months following the series.  
Q: Is there a cost to the volunteer to participate?
A: No, there is no cost to enroll or participate in this program.  Mentors are known to spend money on activities they do with their Little, such as food or tickets.  In most cases however, BBBS and Alpha Phi Alpha will provide no cost or low cost activities and experiences throughout your time matched.  BBBS also has special funding in place to assist mentees with the costs associated with pursuing an area of interest, such as:  sports teams and equipment, music lessons and equipment and memberships and classes for art and theater interests.  
Q: How will my young person be selected?  
A:  The volunteer, young person and parent/guardian complete an enrollment process that allows the organization to understand each participant and their goals and preferences in a match.  The professional staff provide a match profile and recommendation to the volunteer and parent/guardian for review.  The staff provide details of the potential match and answer questions that might arise.  If the volunteer, young person, parent/guardian are comfortable with the recommendation, a introduction of the match will be made at the first Boys to Men session. 
Q:  How much time will this require?
A:  The enrollment and orientation process takes between 2-3 hours.  You schedule this part of the process for a time that is convenient for you.  We do offer day, evening and weekend options.  Once matched, you are expected to attend each of the 6 Boys to Men sessions, each scheduled to last approximately 3-4 hours each.  There are two sessions planned each month.  You are not expected to do outside activities with your mentee during the series, however you can if you desire. 
Once the Boys to Men series is complete, you are expected to maintain contact with your mentee and schedule time to get together.  We expect 1-3 contacts a month and averaging 2-3 hours for each in-person contact.  You, your mentee and parent/guardian work together to determine the dates and times that are convenient.  In most cases, matches get together in the evenings after work or on the weekend.  You will gain an understanding of how these contacts commence during your orientation.  You will also be supported by a Match Coach who will assist you in identifying activities to do with your mentee.  
Q:  Am I expected to attend all six sessions with my mentee?
A:  Yes- that is the goal.  However, we understand that professional and personal priorities may prevent you from attending all six events.  Communication is the most important aspect of any relationship and it is important to this one as well.  If you are unable to attend a session, we ask you to communicate in advance with your Match Coach (and Mentee/Parent/Guardian) so we can take appropriate steps to insure your mentee attends the session.  If you know well in advance, this can be addressed at your match introduction or at one of the sessions.  We expect to have volunteers at each session who can step in and support your mentee through the session and provide you an update on the activities and outcomes.  
Q: What am I expected to do with my mentee after the series?
A: The series is intended to assist the match in building a trusting relationship and hopefully ideas and goals they can do together after the series concluded.  The important thing is to be present for your little when you're together.  It isn't so much about the time as it is about what happens and the conversations, support and lessons learned during your time together.  You are not expected to plan extravagant outings or projects.  We encourage you to think about your everyday routines, interests and hobbies and how can you incorporate your mentee into these interests.  You also have a deeper knowledge of your mentee from the series and together you can determine activities and experiences to do together. 
BBBS and Alpha Phi Alpha plan to provide numerous resources and gathering activities that you can use and attend.  Examples are free memberships to area Ys, RIFAC, Putnam and QC Botanical Center for you and your mentee, free tickets to sporting events and concerts throughout the year, planned workplace and career exploration opportunities for small groups, and social gatherings. 
Q:  How active is the parent/guardian in the match process?
A:  The parent/guardian is very active in the process.  They complete an enrollment and orientation process that helps set the expectations for their role in the relationship.  They are expected to be open and honest with the mentor and Match Coach throughout the match, be accessible and work constructively with the mentor and match coach to facilitate consistent time for the mentor/mentee to spend, and also provide updates on the mentees home and school performance and emerging concerns and opportunities.  
Q:  Can I get matched prior to the start of the Series? 
A:  Yes, if you think you can attend all of the series sessions, we can get you enrolled and matched quickly to get your match going.  However, there will be matches meeting for the first time at the Series kickoff event.  Whatever is convenient for you, we can make happen!   
I always thought it was me against the world and then one day I realized it's just me against me.  --Kendrick Lamar