Fun events for a cause

Registration is now open for the 6th Annual Big Brothers Big Sisters Golf Outing! the tournament will again be held at the Jack Nicholas designed Fyre Lake Golf Club in Sherrard, IL. Proceeds from the outing support the one-to-one mentoring programs of Big Brothers Big Sisters.
BBBS has served more than 11,000 children over the past 30 years. These are children who have faced adversity and found support and success through a consistent and positive adult mentoring relationship. Help us continue our important work! Step to the tee-box and register to play and/or become a sponsor today!
Space is limited to 136 golfers! Pre-registration required to secure you spot!
Quick Links:
Player Registration Information (SOLD OUT!! Contact Kayla about cancellations- kkiesey@bbbs-mv.org)
Course information and hole layout
Schedule of Events for Monday, June 25th
Registration

 8:00-9:30AM

Driving Range Available all day

Wake Up! Island 8:30-10:00AM

Welcome/Kick Off 9:30AM

Shotgun Start 10:00AM

Lunch Provided in cart

19th Hole Fiesta! Wrap Up

 3:00-4:30PM

P

rizes:

 Hole-in-one contests, team lowest score, closest to the DISH, rafle prizes...and MUCH more!!! 
3 hole-in-ones in 3 years!!! The BBBS Golf Tournament is the place to be if you're hoping for a hole-in-one! Marcia Voss of Galaxy One Marketing holed a 158 shot to take home $10,000 in 2014. We also had two hole-in-ones in our inaugural tournament. YOU COULD BE NEXT!!!
Click here to view our 2017 Golf Outing Photo Gallery.
2017 Big Brothers Big Sisters Golf Outing Results:
First Place Team:  John Oakes, Travis Guy, Tom Guy, Scott Gullickson

Second Place Team:  Chris Carroll, Shawna Viktor, Brandon Voss and Michael Voss

Longest Drive (men) on #2:  Eric Blackert

Closest to the Dish on #6:  Don Lower

Drive the Middle on #7:  Glen Hummel

Closest to Pin in 2 on Hole #9:  John Oakes (sunk his shot in 2)

Longest Drive (women) on #11:  Shawna Viktor

Chip Shot in the Pot on range:    Marc Sierra

Chip Shot in the ring on #13:  Mark Zimmerman and Don Pruitt

Yeti drawing on #15:  Scott Bravelt

Longest Putt on #18:  Chad Rohe

Packers vs Rams Tickets:  Randy Smith

 
Special thank you to Galaxy One for serving as our title sponsor again this year! Thank you to Larry Whitty, Mike Thoms and the staff at Fyre Lake Golf Club for hosting us and providing such great service and support! Your generousity of our enables us to our important work in the community! Thank you to Marigold Resources for sponsoring the 19th hole party and Group O and Outback Steakhouse for the mobile bar and great food!
We would also like to thank our Golf Outing Committee. You did an outstanding job generating enthusiasm and engagement in the event!!!
We would also like to thank you numerous community partners and sponsors for investing in our mission through this tournament.
Hole in One Contest:
Closest to the Dish Contest:
Lunch Sponsor:
Cart Sponsor: AVAILABLE
Wake Up! Island:
Tee Gift Sponsor:
Driving Range Sponsors:
19th Hole Sponsor:
Food provided by: Mobile bar provided by:
Make An Impact Packs Sponsor:
Graphics and Design Sponsor:
Photo Sponsor:
Corporate Player Package Sponsors:
Hole Sponsors: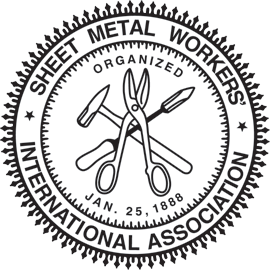 Contest Prize Sponsors: